Welcome...
Hello, my name is Lee Harrold. I am a Certified Cognitive Hypnotherapist, and NLP Practitioner based in Algarve, Portugal. I am Quest Institute Trained and QCHPA and NCH Registered.
I specialise in helping my clients overcome challenges such as anxieties, fears, addictions, habits, fears & phobias and those just looking for help with negative feelings. I'd be very happy to talk about how I may be able help you.
I pride myself in offering my clients a safe and confidential space, which allows them to feel heard and supported every step of the way"
~ Lee Harrold
Cognitive Hypnotherapy...
Cognitive Hypnotherapy provides a framework and way of thinking that enables me as a therapist to purposefully use a great range of therapeutic techniques, ideas and tools to best support you in achieving your outcomes. You are unique and so will be the way I help you.
The data research shows the effectiveness of Quest Cognitive Hypnotherapy for the treatment of Anxiety and Depression as published in the Mental Heal Review Journal in September 2015.
71% of clients improved with Quest Cognitive Therapy... 42% of clients improved with other AIPT talk therapies."
~ Mental Heal Review Journal
---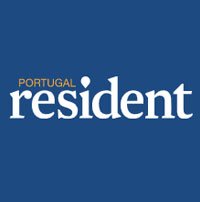 Portugal Resident Article
Read Lee's interview with Portugal Resident News covering his move to the Algarve.
Read the full article here...


---
Hypnotherapy Reviews
To leave your own review please visit my Google or Facebook pages.

Dr Ludwig Manfred Jacob Ph.D./M.D.
"I was very positively surprised by Lee Harrold who is an excellent hypnotherapist. In spite of his quite young age, he is very experienced, empathic and innovative. He deeply cares and is normal himself, which is a rare thing in psychotherapy but very helpful! He has been very helpful in my own personal journey and I am very grateful for his help...
He works a lot with visualisations which helped me to integrate this very powerful tool into my life on a daily basis... I can highly recommend him, just go for it, change and improve your life!"

---

Oliver Godfrey
"Lee made me feel at ease the second I walked through the door. Very thorough and methodical. He helped me look at problems that have troubled me for years in a completely different perspective. With his techniques I have been able to overcome them. Thank you Lee!"

---

Susan Peowrie
"Lee is a very kind and caring person. He was able to put me at ease as soon as I spoke to him, even though I was nervous to talk about my issues with anyone.
He has a really wide-ranging knowledge of different techniques, and he was able to combine these in a way which made me feel like I was making significant progress each time I saw him. He was also able to adapt his planned session for me when something different had come up in the week that I wanted to deal with instead.
He has helped me with some very complex problems that I have been dealing with for a very long time. I also found being able to have our sessions online very convenient. I am very grateful to Lee and I can't recommend him highly enough."

---

Harry Thompson
"I have recently finished a 3 part series of sessions with Lee. After trundling along in what has been a rather confusing and destabilising period in my life, Lee's generous time, good nature and humility really helped me to make sense of what I was feeling, and now I can say that I have emerged from Lee's presence a richer person with a newfound clarity and strength I didn't know existed.
Booking a session with Lee is essential. I highly recommend it. Lee is highly skilled in what he does, professional, down to earth and relatable. I loved every moment I worked with Lee, and I'm sure you will to if you decide to book him."

---

Jasmine Michael
"I've had 3 sessions with Lee so far and he has been amazing, through having hypnotherapy with Lee it has transformed my daily life over night, I had problems that were related to trauma from an abusive relationship which were affecting me in every aspect of my life.
After having the sessions with Lee I feel more motivated, positive, my mind is clear, and most importantly I feel totally detached from my trauma and have gained inner peace. I'm living my life in a total different way to what I was just a few weeks ago. I couldn't recommend Lee enough!"

---

Suzanne Martin
"I have recently had several hypnotherapy sessions with Lee to help prepare for a music exam and also some help with anxiety and depression. Lee is extremely empathetic, very kind and easy to talk to. The sessions were very helpful giving me an understanding of events going back as far as childhood. He has many other skills that have helped and is re-assuring to know he is available for further help.
---

Nicola Harrold
"Lee has such a passion for what he does and it shines through in his sessions! He genuinely cares about making a difference to his clients' lives and he is authentic in everything he does. I absolutely loved my sessions with him and most importantly... they worked!! I highly recommend Lee to anyone and everyone who is looking for someone professional and highly skilled, yet also caring, compassionate and empathetic.
---

R.C.
"I have tried different therapies to help overcome anxiety and low self esteem from which I have suffered since childhood. I also lead a very stressful life caring for my autistic child. I have to say I am so happy I was introduced to Lee. For the first time I have seen improvements in my mental health.
Lee has given me many tools that I can take away from the sessions which give me confidence in dealing with difficult situations. My family have also seen changes in me which is very reassuring. As a therapist Lee is very friendly, caring and professional, I feel very comfortable working with him. I have a lot to thank Lee for and highly recommend him."

---

Vanya Hughes
"We all have something called the subconscious mind, which means that it is existing in our body / mind /, but not consciously been experienced or felt. We know about it because of our reaction to situations and if our subconscious mind is programmed to think or feel in a certain way, we may not or will be very difficult to change the thoughts and decisions we think we take consciously.
I am so happy hypnotherapy and Lee Harrold have come into my live. With his hypnotherapy techniques, Lee has made such a huge impact in my life as far as keeping me healthier, happier and grounded. He is guiding my conscious and subconscious in the same direction, instead as I was before sabotaging myself because of old believes.
I wanted to achieve some goals, but actually Lee is showing me, that the way to get there is more important and it must be with in the flow of life and I am starting to enjoy having that peace and calm in my life.
I also enjoy Glenn Harrold's self hypnosis recordings, but there is no substituting the power of a private session, that is tailored directly to your specific needs and life experiences. And even the better thing is that in these sessions, you will actually find out what is the best for you and what are your real desires, 100 % unique experience.
Lee is very professional in finding what the core of the issues are and also he is kind, supportive and caring person too. Thank you."

---

Kiril Topalski
"The sessions with Lee helped me regain self confidence and deal with anxiety. I highly recommend"